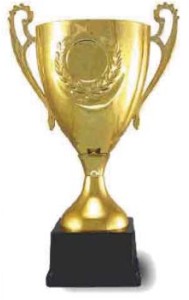 Coach of the Year: Josep Guardiola
This one is a drop in the bucket as we say hear in the states.  Josep Guardiola had an ideal first season as a top level coach.  The former player had only one year of head coaching experience as Barca's B squad coach in 2007/2008, but the young man pulled off the amazing feat of three titles in his first season.  And the best part about it is Pep did things his way.  After letting Ronaldinho, Deco, Zambrotta, and Dos Santos leave the squad the young coach assembled a team that was hands down the best in the world last year.
Best Aging Player
Raul was named our Best Player 32 & Over last season and with his career line it is hard not to expect the vet to repeat this upcoming year.  Raul may not get nearly as many minutes this season as any other for Madrid, but with all the excellent players added to the squad the forward will likely score as often as he did before despite fewer minutes.  With Kaka and Alonso controlling the center of the pitch, forwards like Raul and Benzema will greatly benefit from the new found chemistry.
Best Young Player
Giuseppe Rossi is among the best young Italian players in the world.  Too bad the guy was actually born in Teaneck, New Jersey (although he thinks he's Italian), but regardless of his hometown Rossi spurned the U.S. and showcased his offensive firepower for the world during the Confederations Cup.  Rossi is also a leading scorer for Villareal and we hear at the LLTO expect the young forward to score many goals this upcoming season.  Rossi will have to battle it out with Karim Benzema for the honor though.