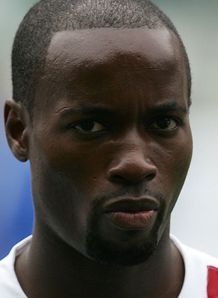 I am sure many fans out there would question my selection of Beasley for this honor. After all, the "Beas" or "DMB", as he is sometimes known, still has a lot of soccer to play for the MNT. But, Beasley has already established himself as one of the finest eleven players to ever take the pitch for the MNT. In his mere 26 years, he has more than 80 caps and nearly 20 goals for the Men's National Team, an impressive run.
Beasley's professional career has seen him move from MLS across the ocean to first division sides in the Netherlands, England and Scotland. While abroad, he has set the record for the most goals scored by an American in the UEFA Champion's League. With the exception of possibly Landon Donovan, no American player has ever looked as deadly attacking from the wing.
Beasley played for the US at the 2002 and 2006 World Cups and at the 2002, 2005 and 2007 Gold Cups. He was even the top scorer at the 2005 Gold Cup. While many criticized his play in Germany in '06, people tend to forget he would have provided the only goal to beat the eventual champions, Italy, if Brian McBride had not slightly deflected his piercing shot from an offside position.
After a streak of miserable injuries, DMB finally looks like he has regained his old form and he has been scoring in 2010 World Cup Qualifiers with great regularity. If his health continues to improve he will likely be a crucial cog in the US's 2010 World Cup machine. Regardless of his future accomplishments, Beasley has already earned the recognition of being one of the US's Best XI players in history.