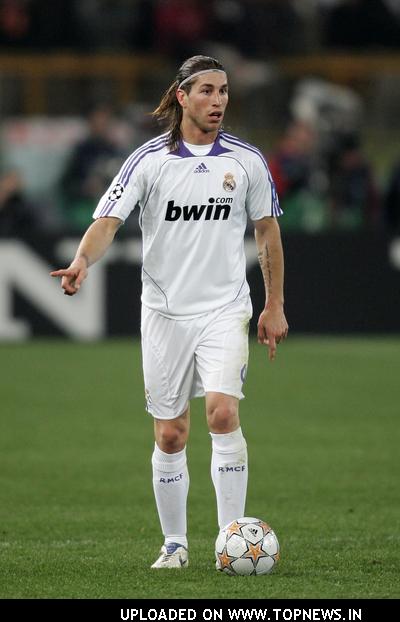 Real Madrid defender Sergio Ramos believes his side has what it takes to win the La Liga title this season and following 4 matches of action the club could not be in much better shape with 10 points earned and a share of the lead. But statistics can be a bit deceiving and in reality Real Madrid has looked anything but champions worthy in their first month of league action.
Achieving the results hasn't been the problem, but Real Madrid certainly has lacked first class form while achieving these victories. The side has only scored multiple goals in a match one time this season and they still haven't played many of their most challenging opponents. And this week the theme will remain when Los Blancos hit the road to play unknown newboys Levante over the weekend.
Real Madrid's footballers like Ramos know that between their easy winnable road match and the fact that Messi is out for a few weeks while Barcelona has to play a much tougher opponent in Athletico Bilbao means that this weekend is the perfect opportunity for the squad to take advantage of the fixtures and pull clear of the former treble winners.
Sergio Ramos made the following statement about where Real Madrid currently is at and where they want to be as the season progresses: 
We are picking up points and showing we are a consistent team, which at this stage of the season are the most important things. We want to continue improving and give a better image of ourselves to the fans, and for that we are working hard every day. We are getting better.
And Ramos is right on the money here with his quote. Winning is the most important thing and achieving the points is achieving the points, but you can tell the Spanish defender/winger knows that his side still has a lot of work to do and you have to respect the fact that he knows that his side still has a long way to go. Real Madrid has lacked the offensive firepower through their first four games, but that should change this weekend against an inferior opponent.