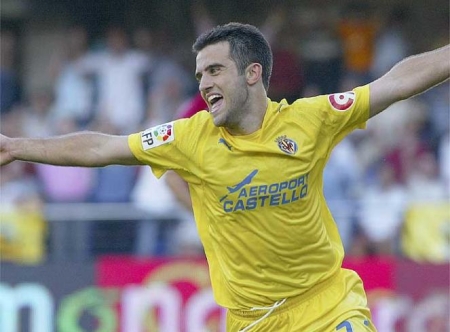 Villarreal's Offense
With the month of pink just ending maybe November will be known as the month of yellow?  The Yellow Submarines have finally reached the surface and as a result have ended all jokes and metaphores about them sinking into the ocean depths.  Villarreal looked like a different team this last weekend then they have all season.  Maybe it was  because of a favorable home match against lowly Tenerife, but a few weeks ago this club could not beat anyone.  So in other words a Win is a Win and the Yellow Submarines not only won, but they won 5-0 including two goals from Llorente.  And Rossi also ended his own scoring draught as well.
Valencia's Defense
When most people think of Valencia they do not think of their defense.  It isn't because it is bad, but it simply is not as well known as Villa or Silva.  Well with those guys likely on the way out the door, Valencia needs to get wins whenever they can and however they can.  In their match against Malaga this weekend the defense provided exactly that.  Malaga's attack was persistent (16 shots and five on target), but Valencia got the road result they wanted 1-0 and Malaga remains at the bottom of the group table.
Gonzolo Hiquain
Hiquain has not had the quick start out of the gate that he would have liked, but the striker should get some extra touches with Ronaldo out for a while.  Also when you score two goals in one half a-man-down then you deserve more chances as well.  That was the case for Hiquain against Getafe last weekend.  And now that the twenty one year old is getting warmed up expect him to improve on that three goal total shortly.