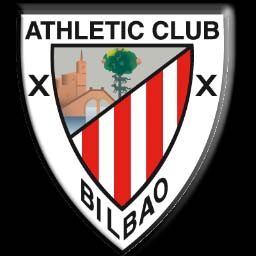 Team Overview: Athletic Bilbao has played in every season of the Primera Division since its start in 1928.  Los Leones are considered one of the most legendary Spanish squads.  The club has won La Liga eight times with the most recent championship coming in 1984.  The club has also won the Copa del Rey twenty-three times with the most recent coming also in 1984. 
Best Performers:
F  Fernando Llorente      13 Goals
M  Francisco Javier Yeste  3 Goals, 6 Assists
G  Gorka Iraizoz     1.67 Goals/Game 
Highest High: Los Leones had one impressive stretch over the middle of the season during the months of November/December/January.  The club won seven out of thirteen matches with three draws and only three losses.  The club also put up twenty-five goals over the hot streak and earned twenty-four points in the standings.  The mid-season run really helped moved Los Leones up the board and out of the relegation zone.
Lowest Low: Athletic Bilbao had two months that were so bad that they never earned a single point.  In October the club lost all three of their matches and suffered a -6 goal deficit.  March was an equally bad performance for Los Leones.  The club lost all three matches and suffered a -7 goal differential.  The club only scored three goals in the combined six matches and conceded sixteen goals to opponents. 
Future: Athletic Bilbao is another team that needs serious improvement defensively.  The club was safely not the worst defensive of team this year (by 17 goals), but they were still one of the worst teams overall.  Bilboa needs to strengthen the defense with some fresh players and the club needs to develop another goal scorer if they want to improve on their ranking from this season.