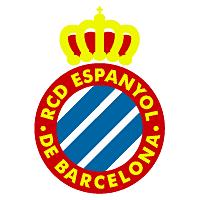 Team Overview: Espanyol, founded in 1900, is considered one of the most successful Spanish football clubs around today.  Los Periquitos have never won the Primera Division of La Liga, but the club has won the Copa del Rey four times including the last time in 2006.  In the next season 2006/2007, the club was runners-up for the UEFA Cup.  Espanyol has played nearly every year of their existence on the top level.     
 Best Performers:
F  Raul Tamudo     6 Goals, 2 Assists
F  Luis Garcia       5 Goals, 5 Assists
G  Carlos Kameni    1.27 Goals/Game 
Highest High: Espanyol had an amazing finish to the season this year with four wins in each of the last two months of the year.  In the club's last ten matches, they won eight of them and tied one other.  They scored twenty-five points over the sixty days and the great result moved them out of the demotion zone and into a middle-of-the-pack result.  The club outscored their opponents over the stretch 21-4.
Lowest Low: Well the first eight months of the season was kind of the low point this year for Los Periquitos.  The club only won four matches over the tremendously long span and lost thirteen.  Things got so bad in the middle of the season that Espanyol did not win a match in fourteen straight.  It would be one of the worst winless streaks in La Liga this year. 
Future: Espanyol is another team that played a very Dr. Jekyll and Mr. Hyde type of style this year.  They were terrible against tough competition in the beginning of the year and when the competition lightened up they excelled and finally looked like a real offensive team.  The club needs to establish a go-to-guy on offense though.  Six total goals should never be a team leading statistic.