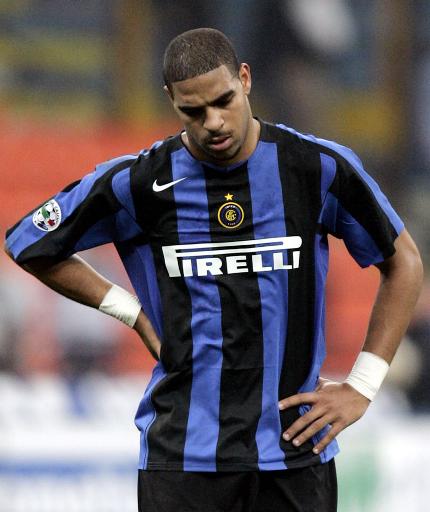 Adriano, one of Brazil's most impressive goal scorers in the last twenty years, was depressed and on the verge of suicide while previously playing for Inter according to a report from the footballer's mother.
Adriano's mother Rosilda said that her son took his father's death very hard while previously playing for the Italian giants and the yopung forward turned to booze and depression while grieving the loss in Italy. Rosilda said that her son became so affected by the misfortune that he even considered taking his own life.
Rosilda told La Gazzetta dello Sport:
My son will make it I am sure. He will win his battle, and both he and Roma will get back up and surprise everyone. At the time of his depression, which coincided with the death of his father, many people criticised him without knowing what he was going through, and this made it worse.

No one understands the nature of badness unless you go through it, and even I didn't know how to help him. One day when he was still in Italy he called me and told me that he had had enough and that he wanted to quit football. He confessed to me that he wanted to commit suicide. I told him to react with his heart and if quitting football would make it better then so be it.
And following a brief stint away from the European football spotlight in Brazil, Adriano signed with Roma this off season in a surprise move by both parties. And the once young promising Brazilian would be given a second chance by the same league that once saw his professional and personal demise.
Adriano's mother though, believes that this time in Roma the story will have a much happier ending.
Today though he is a new person with a head on his shoulders. He told me he is fine now. We are grateful to Inter and Massimo Moratti, who always treated him as a son. Thank God Roma have also helped to give him a new chance and he will not fail.
And the struggling Roma side beat Inter in a shock upset last weekend 1-0. Adriano did not play in the match.
http://www.football-pictures.net/data/media/255/Adriano-Arka_Plan.jpg