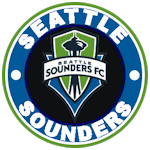 The Recent Results: OK, obviously I don't have much to discuss in this section seeing as how the Sounders have no recent results. I will say this though – luckily for Seattle, they are geographically next to the Pacific, so they will at least get to play in the weak Western Conference this year. I would much rather be stuck there than the beastly East.
The Man in Charge: Sigi Schmid has proven time and again that he is one of the best MLS coaches in the league's history. He won two Supporters Shields and an MLS Cup in LA only to be tossed out on his ass because his brand of soccer wasn't sexy enough. Last year, he completed the MLS Double with CMB while the Gals sucked. Who's sexy now?
On the Offensive: Seattle will likely experience some growing pains worse than anything Kirk Cameron went through when it comes to the attack this season. Nate Jaqua is a big target up top, but he is reputed to be a chronic underachiever. Who else do they have? Le Toux? He's unproven. Ljungberg? He's injured. It could be a long season.
For the Defense: The Sounders' defense actually doesn't look so bad. Putting Keller between the posts helps a ton, but they have also procured some experienced guys like as Nathan Sturgis, James Riley, Tyson Wahl, Tyrone Marshall and youngster Patrick Ianni. If I were Sigi, I might opt for a 6-3-1 formation for the first few games.
Movie They Resemble: OK, I was obviously joking there and I do not think Mr. Schmid should play six defenders for the Sounders. But, if I were him, I wouldn't be afraid to tinker with a five defender set. After all, they are the new team. So, for their movie, I am going to go with The New Guy. Was it an awful movie? Yes. Am I simply using it because it is almost 4:00 a.m. and I am trying to finish all of these previews in one night? Maybe. But that film does make sense if you think about it. Just like in the movie, the Sounders, as "the new guy", are almost guaranteed to get their butts kicked this year. All they can do is take their lumps and try to do better next season. The only other movie I even considered was Coneheads. I didn't come up with it as a slight to Mr. Ljungberg, I simply was trying to find one movie (any movie) that Drew Carey had appeared in that people would have seen. Well, he was in that one folks, as a passenger in a taxi. If you blinked during the film, you probably missed it though. Sadly, I have a feeling a lot of people will feel the same way about this Sounders' season. It's going to be fun (or at least funny), but ultimately forgettable.